It's usually under stress when our early lessons rise to the tip of the iceberg and become visible. We all default to behaviors that otherwise live in our blind spots – the way a child might respond to an angry dad or the way brothers and sisters might play out their rivalries. Under pressure, teammates often regress to childhood versions of themselves. Coping strategies, helpful or harmful, unfold in the unique blend of personalities on the team.
Let's look at both helpful and the harmful examples in each stage of the team.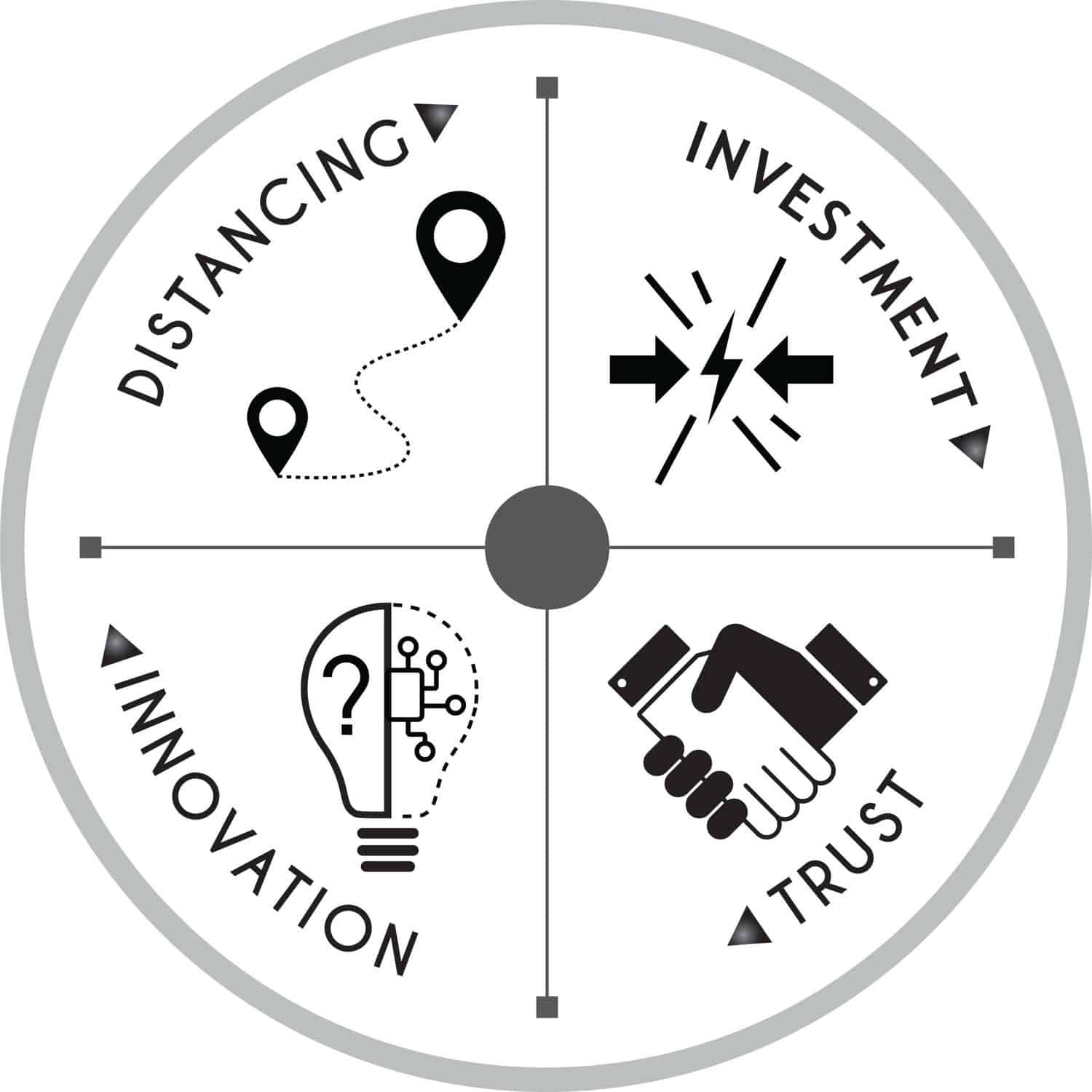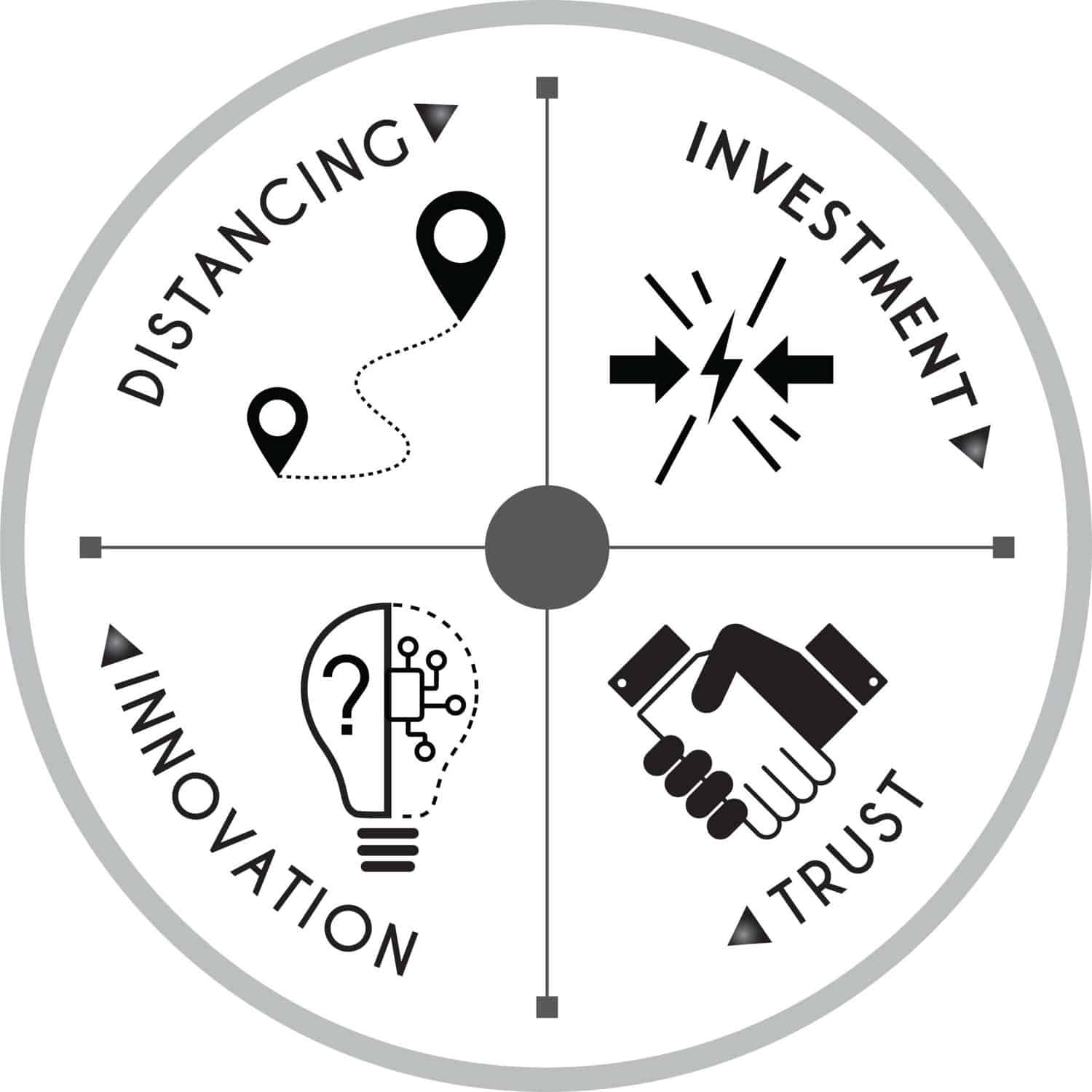 | | | |
| --- | --- | --- |
| | Helpful | Harmful |
| Investment | Professionalism | Immaturity |
| Trust | Accountability | Disrespect |
| Innovation | Comfort with ambiguity | Adherence to the status quo |
| Distancing | Adaptability | Resistance to change |
It's always helpful to have an adult in the room. When everyone elevates the grownup version of their best self to the moment, teams accomplish amazing things. The best way to predict the future is to look at the past. Our families taught us important lessons about how to and how not to manage relationships. Which invisible family dynamic is playing out on your team right now?