About The Center for Team Excellence
Team Clock® transforms teams, impacting company culture and morale. By identifying and addressing the obstacles interfering with performance, teams can spend more time focusing on their work and less time on the politics of their workplace. Team Clock gives teams the tools they need to adapt to change and repair themselves for the lifespan of the entity.
Our Vision
To be the recognized leader in building world-class teams and organizations.
Our Mission
To make the world a better place, one team at a time.
Our Values
Investment: We provide a simple path to healthy, thriving teams and organizations.
Trust: We anchor all interactions in collaboration and accountability.
Innovation: We leverage a battle-tested, data-driven methodology and framework for building and sustaining healthy teams.
Adaptability: We empower healthy, effective management of change at every stage of a team's evolution.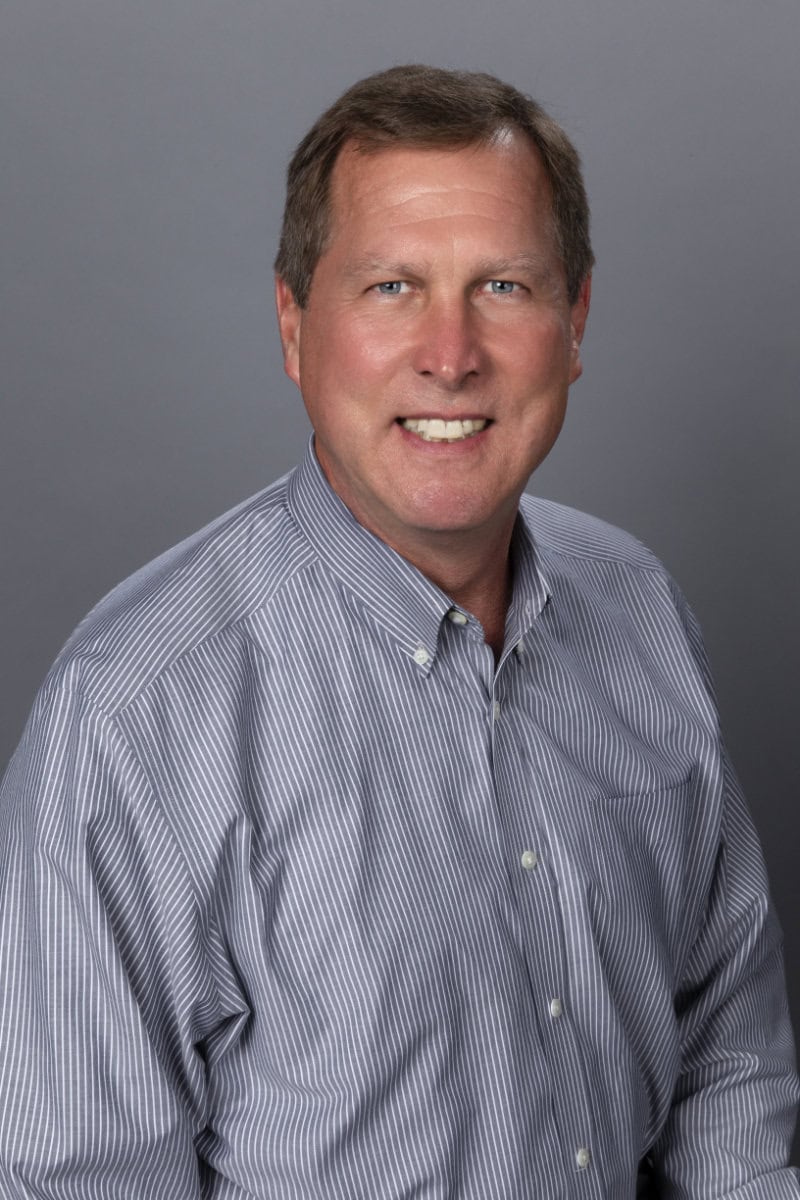 Steve's unique blend of training and experience in the worlds of human resources, organizational development, and clinical psychology inspired the creation of the Team Clock® methodology, an approach that merges the professional and clinical fields to empower growth of teams in a spectrum of industries from business to sports to education.
Steve Ritter is an internationally recognized expert on team dynamics whose clients include Fortune 500 companies, professional sports teams, and many educational organizations. He is on the faculty of the Center for Professional Excellence at Elmhurst University where he earned the President's Award for Excellence in Teaching. Steve is the former Senior Vice President, Director of Human Resources at Leaders Bank, named the #1 Best Place to Work in Illinois in 2006 and winner of the American Psychological Association's Psychologically Healthy Workplace Award in 2010. Steve provides ongoing workplace culture consultation to many thriving companies including Kraft Foods, Advocate Health Care, Kellogg's, the Chicago White Sox, AthletiCo, and Northwestern Mutual Financial Network.
Earning a Bachelor's degree in Psychology from DePauw University and a Master's degree in Clinical Social Work from Loyola University of Chicago, Steve has researched the principles behind The Team Clock Institute for over three decades and is the acclaimed author of Team Clock: A Guide to Breakthrough Teams.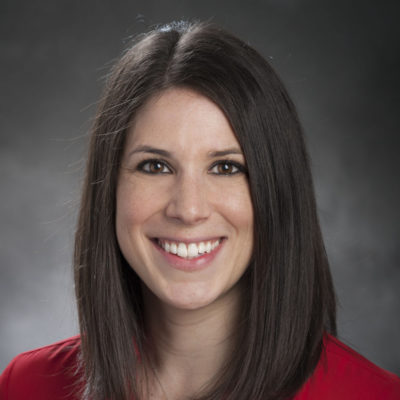 Director of Communication
As the Director of Communication, Cara coordinates assessment, speaking, coaching, and consultation engagements for the Team Clock Institute. Cara is the central point of contact for existing and prospective clients, managing all aspects of fact-finding, proposals, negotiations, scheduling, resource networking, event logistics, and collateral communications. As a Certified Team Clock Consultant, Cara provides assessment, training, and coaching to teams seeking to leverage strengths, diagnose vulnerabilities, and elevate team effectiveness.
Read MoreClose
As a small business coach, consultant, and adviser, Cara has partnered with organizations in an array of industries to enhance operations and maximize results. With a specialization in management, program development, training, transition planning, and business continuity, Cara integrates the client's clinical and operational strengths to empower team effectiveness and achieve business deliverables. Cara's collaboration strengthens business partnerships and elevates organizational wellness.
Earning her Bachelor's degree from Indiana University and her Master's degree from University of Illinois Jane Addams College of Social Work, Cara brings an insightful, holistic perspective to every organizational health initiative.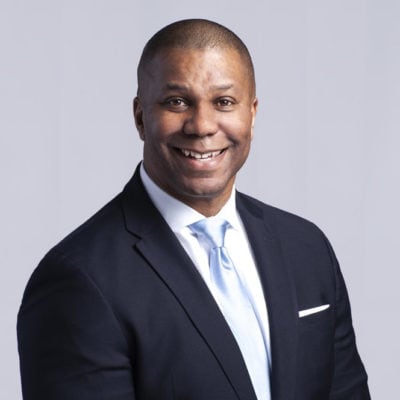 Certified Team Clock Consultant
As a seasoned professional with over twenty-five years of executive level leadership and management experience in complex organizations, Wes is known as a results driven leader with a proven track record of business effectiveness. As a coach, advisor, consultant, and mentor, Wes engages in strengths-based partnerships with his clients to empower professional success anchored in purpose, mission, and values.
Read MoreClose
Wes holds a Bachelor's degree in International Affairs from George Washington University and an MBA from Lewis University. He is a former Army Ranger and served as the commander of the U.S. Army's Honor Guard Company. Wes currently serves as a Trustee to Elmhurst College and teaches leadership and management courses at Lewis University. Wes is a past president of the Rotary Club of Elmhurst, Illinois and has served on the Community Advisory Board for BMO Harris Bank and the Board of Directors of the Chicago Church of Christ.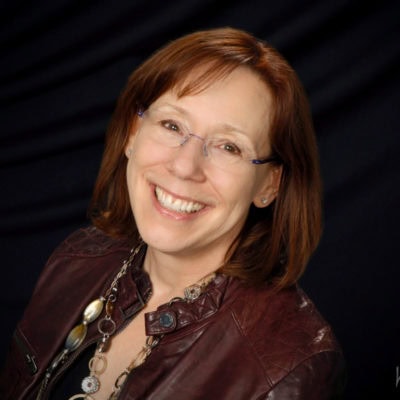 Certified Team Clock Consultant
In addition to her role as a Certified Team Clock Consultant, Michelle is President of Michelle Sherbun, LLC and its service lines – MerlinSolutions and The Leadership Design Alliance. She brings nearly 40 years of experience in nonprofit management and coaching and is committed to strengthening socially conscious leadership across sectors. A seasoned consultant and accredited executive coach, Michelle has helped nonprofit leaders surpass fundraising goals and overcome organizational challenges.
Read MoreClose
Through her work as an executive leadership coach, she brings philanthropists, advisors, businesses, and nonprofit leaders together in radical collaborations that turn good ideas into great solutions.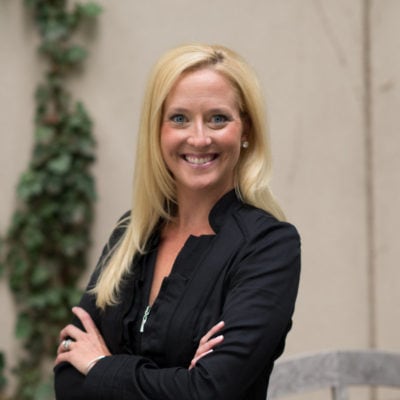 Certified Team Clock Consultant
As a Certified Team Clock Consultant, Monica is known for her relentless spirit for growth and impact. Prior to starting her own consulting practice, Kerber Consulting LLC in 2011, Kerber achieved unprecedented results and accelerated growth as a Chief Recruiting Officer. Monica is a gifted connecter, believes the strongest teams are always growing, are selective in hiring their talent and have the most self-aware leaders. In each engagement Monica is focused on meeting talent and clients where they are and supporting them in their career journey.Read MoreClose
She's a certified coach, a graduate and member of Dr. Robert Cooper's Accelerated Growth/Exceptional Leaders Program, she is an expert at interpretation and coaching of the Harrison Assessment and is a Certified Team Clock Consultant. All of these tools she uses to be a strategic advisor to C-level executives, their teams and key members through coaching and strategic consultation. Monica specializes in accelerated development of professionals and their teams, work life integration and no excuses growth. Kerber speaks, travels and trains nationally.
Monica, a Colorado native, has a Bachelor of Arts degree from Colorado State University in Communications with concentrations in theory and media. Monica enjoys her time with family; an avid lover of Pilates, Lagree Fitness, cooking, camping in the Colorado mountains and is a die-hard Denver Bronco fan. She volunteers with her church and in her community. She serves on the board of the non-profit: A Beautiful Scar Project, and supports Brent's Place and the Morgan Adams Foundation. Kerber is the Vice President of the PTO at her children's school and finds joy in coaching others in their life's work. She is married to Kevin and they live in Denver with their children.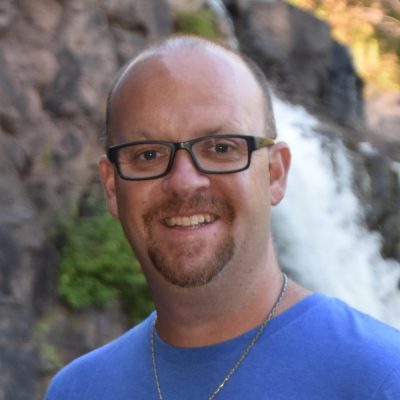 Certified Team Clock Consultant
In addition to his role as a Certified Team Clock Consultant, Jeremy is an interdisciplinary producer, songwriter, drummer, percussionist, speaker, and educator, Jeremy has been bringing music to broad audiences for more than two decades. His focus across all of these art forms is emotional connection, bridging lyric, rhythm, and melody to best serve the vision of both his own creations, and those of the artists he works with.Read MoreClose
In 2020 alone, Jeremy has been involved in the writing, recording, and/or production of more than fifty songs, collaborating with musicians from around the world. Such collaborations include personnel from Toronto, United Kingdom, Dominican Republic, Los Angeles, Columbia, and notably, work with Grammy-nominated mixer Brendan Ruane.
Beginning his career as a drummer and percussionist, Jeremy's background spans orchestral and marching performance, working with a variety of ensembles at his alma mater, St. Cloud State University, drum set performance in a range of styles, both as a bandleader and hired player, worship music, world percussion, theater pits, and beyond. He brings this extensive performance experience into his present studio work as a songwriter and producer, in addition to percussive duties.
His performance history includes acts such as Worship MPLS, Diesel Fire, Mitch Gordon Band, Crescent Moon Jazz, Buffalo Alive, Radio Nation, St. Cloud Symphony Orchestra, Minnesota Drum & Bugle Corps, and many others.
This broad palette has led to working with artists and musicians on releases (albums and singles), sync licensing, production music, songwriting, and collaborations of all kinds.
As an educator, Jeremy is an active member of the Vic Firth Education Team as a Private Drum Teacher and Marching Percussion Specialist. He has worked with high school marching bands, indoor drumlines, and percussion ensembles, as well as teaching privately. His educational background has created further opportunities for public speaking and teaching outside of the realm of percussion, including MACMH's 2018 and 2019 Annual Children's Mental Health Conferences and New Horizons Early Childhood training, among other engagements.
With a broad interest in composition, humanity, and connecting human beings through the power of song, Jeremy dedicates himself to each and every project he's involved in, taking pride in combining orchestral finesse, an ear for modern music, and technical studio knowledge.
Jeremy Schreifels is an avid coffee lover, dedicated father and husband, and lives with his family in the greater Minneapolis area.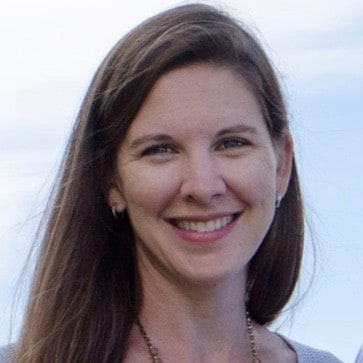 Director of Assessment Services
Kerry is the Director of Assessment Services at the Team Clock Institute. She oversees the online assessment program and provides data analysis and interpretation of team effectiveness metrics. Kerry specializes in identifying team strengths, weaknesses, pervasiveness themes and improvement opportunities.Read MoreClose
In addition to her role at the Team Clock Institute, Kerry is a pediatric occupational therapist at the Midwest Institute & Center for Workplace Innovation. Kerry provides specialized assessment and intervention with children of all ages and their families. Kerry engages clients with naturally occurring, meaningful home-based methods to empower autonomy and maximize functioning. While providing focused experience in sensory processing disorder and the autism spectrum, Kerry partners with the network of professionals collaborating in the targeted care of each child's circumstances. Kerry also provides family-centered occupational therapy services addressing a range of developmental delays in collaboration with the Illinois Early Intervention Program.
Earning her Bachelor's degree in Environmental Sciences and a Master's degree in Occupational Therapy from the University of Illinois, along with extensive training and an Associate's degree in Psychology from the Chicago School of Professional Psychology, Kerry specializes in helping her clients navigate the impact of the environment on their ability to thrive holistically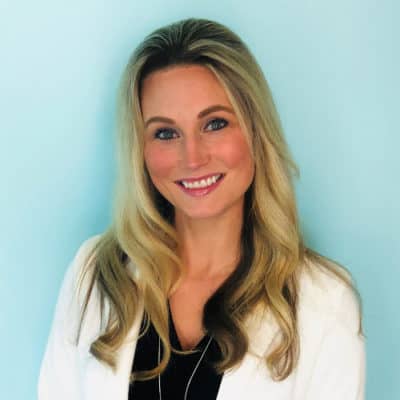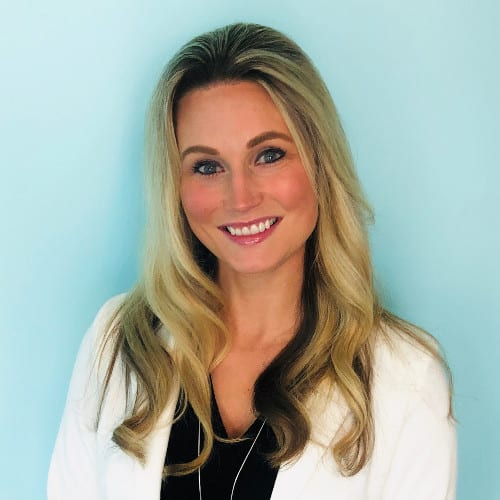 Certified Team Clock Consultant
In addition to her role as a Certified Team Clock consultant, Maribeth is a Licensed Clinical Professional Counselor with a Master's Degrees in Clinical Psychology and a Master's Degree in Industrial-Organization Psychology. Maribeth has over 13 years of experience in the healthcare field, including direct clinical work and management of a clinical department within a large hospital system.Read MoreClose
Maribeth currently leads clinical operations for a large managed care organization and serves as an executive and leadership coach. Maribeth's expertise includes leadership coaching, program implementation and optimization, clinical operations, workforce management, team effectiveness, and clinical reporting.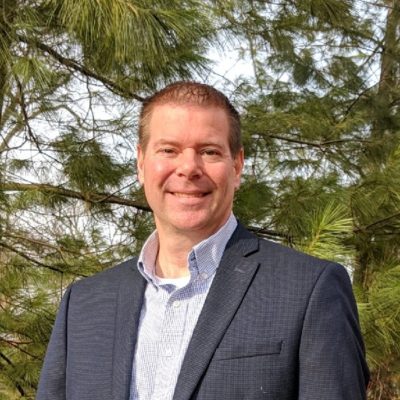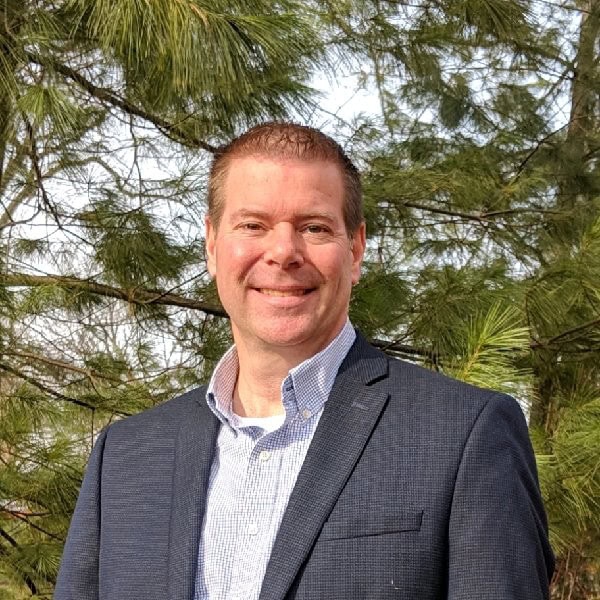 Certified Team Clock Consultant
As Director of Professional Development at Olivet Nazarene University, Andy works with companies to help grow their teams. Andy's approachable style, natural inquisitiveness, and workshop presentation style brings people to meaningful conversations quickly. Andy leads workshops and assessments in the areas of teams and the people that comprise them, customer service, authenticity, engagement and workplace personality.
Read MoreClose
Andy has been involved in higher education for 15 years and has a passion for teaching and training. He has taught in the areas of human resource management, finance, leadership and marketing. Prior to his current role, he served the School of Graduate and Continuing Studies as director of Business Programs, responsible for all curriculum and instruction for the MBA, MOL, and BBA programs.
Andy earned a bachelor's degree in management and finance, from Olivet Nazarene University, and an MBA from Benedictine University.
Andy has been an entrepreneur throughout his career in the fields of real estate, construction, family entertainment, and food service. For over 15 years he navigated the challenges of being a business owner in the specialty foods arena. He was responsible for developing a new market and creating a sustainable business offering great products and exceptional service to both retail customers and corporate clients.
He is the co-author of Reality Sells: How to Bring Customers Back Again and Again by Marketing Your Genuine Story (W Business Books, 2007). This book was a 2008 Sales Book Awards Gold Medal Winner in the Sales Methodology category. He continues to write, consult, and presents in the areas of authenticity and customer service.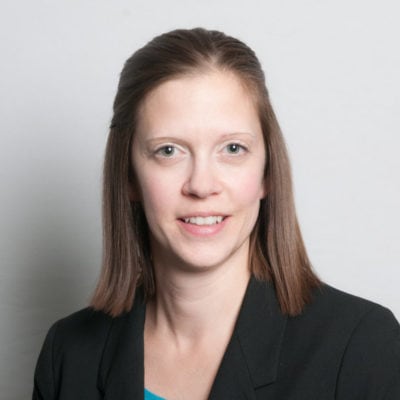 Certified Team Clock Consultant
As a certified Team Clock consultant, Maryanne has the intuition and experience to work with teams to improve greater effectiveness and productivity. Maryanne is able to ask the right questions to identify the critical and complete information needed to define how team success can be best achieved for an organization. Maryanne not only has the ability to create the vision for an organization but she has the determination and interpersonal skills to make that vision come to life.Read MoreClose
In addition to her role at the Team Clock Institute, Maryanne is the Director of Operations & Marketing at Selden Fox, a mid-size accounting firm in Oak Brook. At Selden Fox, she is leading the Team Clock initiative creating and implementing a strategic plan in response to the employee assessment aimed at shifting the organization's culture.
Maryanne has been in professional services marketing for more than 15 years, starting at an international law firm where her desire for fostering team work took shape as a member of growing 40-member marketing team. When she moved to a boutique law firm to serve as its first marketing director, she was instrumental in orchestrating the firm's honorary mention on Crain's Chicago Business' annual Best Places to Work.
Maryanne earned her bachelor's degree in public relations with a specialty in political science. During college, she spent nearly a year interning on Capitol Hill with the U.S. House of Representatives and the U.S. Senate. One of her first jobs was golf caddying, which paid off when she was awarded full tuition for Marquette University on the Chick Evans Scholarship. Beyond work, she devotes her time to being a wife and a mother of two boys and two dogs. This means juggling her career and her family is an every day priority and why she is committed to helping workplaces make this more manageable for their employees.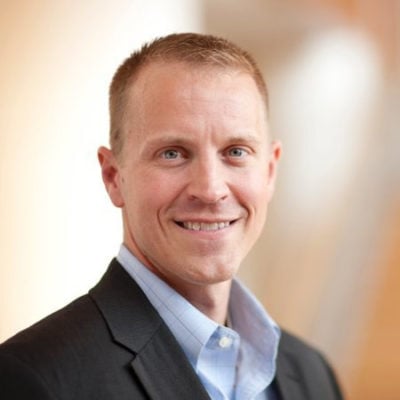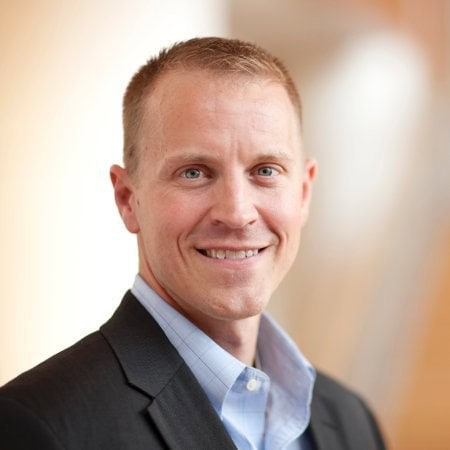 Certified Team Clock Consultant
Currently Ron Watkins is the Senior Assistant Dean at the University of Illinois, College of Business. He is also a lecturer faculty member in the Business Management Department teaching management consulting and sales management courses. Outside of the university Ron works as an independent consultant for many firms ranging from Fortune 50 to $10M in revenue. His focus is on helping organizations get the most out of their in the high potential, high performing individuals.
Read MoreClose
Before his current role, Ron served as the Director of Illinois Business Consulting. Prior to joining the University in 2007, he was the principle of a management consulting firm focusing on improving revenue generation and management teams; worked as the Wi-Fi marketing strategy manager for AT&T; and served on active duty as a captain in the US Army.
Mr. Watkins received his B.S. in Communication and Business from Eastern Illinois University and an M.B.A. from the University of Illinois.
LinkedIn profile:
https://www.linkedin.com/in/watkinsrs
Certified Team Clock Consultant
As a Certified Team Clock Consultant and Owner of LiL-Roc HR Consulting, Lisa works with clients to help them better understand the current and future state of their people, processes and tools. With over 15 years of organizational development experience, she leverages a combination of strategic thinking, analytical leadership, passion and energy to drive business solutions forward. She has a collaborative, genuine approach with her clients and challenges conventional thought by offering a unique perspective. Lisa currently consults with a large healthcare system and conducts their onboarding sessions as well as developed/facilitated performance management training workshops.Read MoreClose
Lisa earned her B.S. in Psychology and M.S. in Management and Organizational Behavior. She is certified to administer and interpret Hogan Personality Assessments and is an AchieveGlobal Leadership Skills Facilitator. She volunteers as a Mentor and Board Member of the Alumni Group at Elmhurst College.
LinkedIn profile:
https://www.linkedin.com/in/lisa-romano-b556511b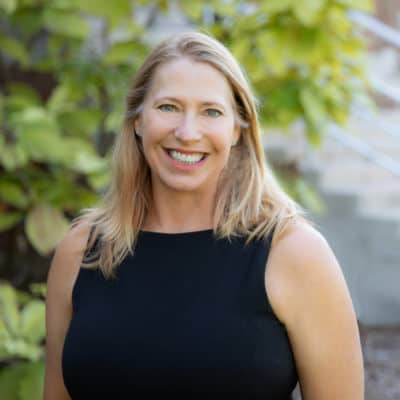 Certified Team Clock Consultant
Lori's purpose is to inspire, motivate, and empower leaders. Best known for thinking strategically, Lori sees fresh perspectives and potential when helping to drive high performance for leaders and teams. In addition to her consultant role at the Team Clock Institute, Lori is the Founder of Avail Consulting, an Academy Leadership Affiliate, and an Adjunct Professor at Elmhurst University. Lori has experience with and passion for developing impactful leaders of character and collaborative teams by focusing on positive strengths, strategic insights, and innovative solutions.Read MoreClose
Lori is a West Point graduate from the US Military Academy, one of the first women, and a combat veteran from the Gulf War. Lori has 20+ years of experience successfully developing leaders and teams to optimal levels, initially in the US Army and now in Higher Education and Corporate America. Lori's career began in the US Army, where she identified and embraced a personal mission to develop and pursue positive and impactful leadership.
Lori currently leverages her diverse experience to equip exceptional leaders and admirable teams to increase their impact by building on each person's unique strengths and capabilities through innovative programs, speaking, and executive coaching.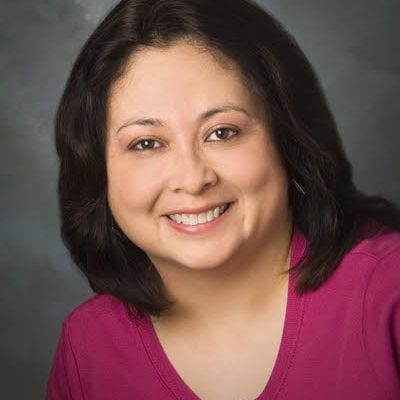 Certified Team Clock Consultant
In addition to her role as a Certified Team Clock Consultant Nancy is a human resources professional who specialized in change management initiatives to bring alignment between an organization's human capital and their strategic direction. In her executive roles, she has provided leadership in the areas of team building, executive coaching, talent management, and process improvement. Nancy has led corporate HR functions supporting diverse workforces for over 15 years.Read MoreClose
Nancy holds a bachelor of science in psychology and a master of science in industrial relations from Loyola University Chicago. She is fluent in the Spanish language. She is a current board member of the International Latino Cultural Center. Nancy is native Chicagoan and a loyal White Sox fan.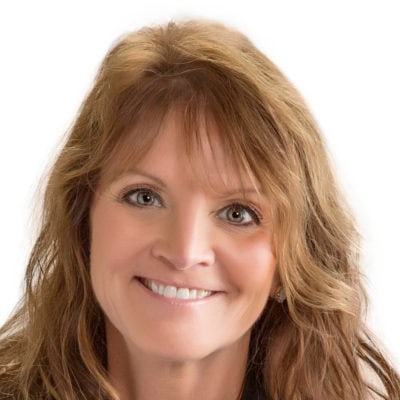 Certified Team Clock Consultant
Dr. Beth Plachetka, EdD, LCSW, MSW, MAEL brings 40 years of experience addressing and resolving psychological, social, and interpersonal issues. In addition to her role in the Team Clock Institute, Beth is a licensed clinical social worker, therapist, speaker, adjunct professor in the School of Social Work at Aurora University, and president of Safe Harbor Counseling in Sugar Grove, Illinois.Read MoreClose
For organizations to succeed and thrive, strong workplace relationships must be respectful, collaborative, and in line with the mission and goals. If professional relationships are poor, customers suffer and negatively impact the organization. Assessing and strengthening relationships is Beth's expertise which she applies in private practice counseling, school social work, teaching, speaking engagements, and as a certified Team Clock consultant. Beth's knowledge of the importance of relationships at work is supported by her dissertation that focuses on adult bullying in the school setting and by earning her doctorate in curriculum and instruction. Her deep practical knowledge to identify and realign workplace relationships in educational systems and faith institutions provides her with the expertise required to help organizations as a certified Team Clock consultant.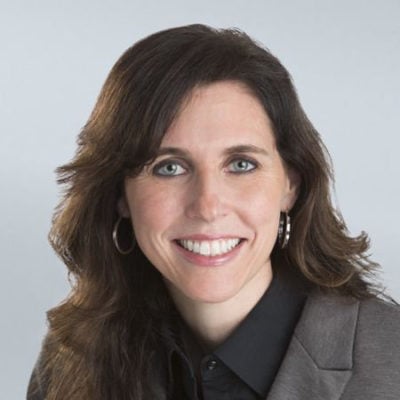 Certified Team Clock Consultant
In addition to her role as a Certified Team Clock Consultant, Dana focuses her law practice in the sports and entertainment practice group of Shumaker, Loop & Kendrick, LLP. Bringing a positive perspective and energetic ideas, Dana helps businesses manage and expand their operations. Through creative problem solving and innovative strategies, she serves as a catalyst for clients to successfully move forward with their businesses and/or personal careers.Read MoreClose
As a licensed attorney, sports strategist, and consultant, Dana has worked with athletes, coaches, and administrators while also assisting sports-based organizations with strategic coaching for vision and planning. Having lived and worked in Europe for over 11 years, she has acquired extensive international experience in the sports world. In addition to working as an advisor for a multinational company, Dana drafted FIBA contracts for high level professional basketball players and worked as a mediator between players, agents, and team personnel. She has taught International Sports Law and Sports Ethics at the University of Urbino (Italy) School of Law and Valparaiso University, respectively, and serves as an instructor for Northwestern University in the Master's in Sports Administration Graduate Program teaching Globalization of Sport, Management and Organization of Sports, and Practicum in Sports Administration. While in law school, Dana was a published member of the University of Toledo Law Review.
Dana was a student-athlete on the women's basketball team at The University of Toledo. She was a two-time MAC Player of the Year and is only one of two women's players to have her jersey retired. During her career, she helped lead UT to four postseason appearances (three NCAA, one WNIT) and three MAC regular-season and tournament championships.
Dana is also a Certified Mediator.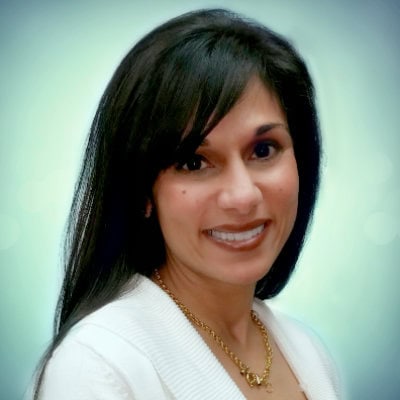 Certified Team Clock Consultant
As a certified Team Clock consultant, Bhavna is a future-focused leader of world-class schools and districts. She is an enthusiastic advocate for building professional teams that prepare students as global citizens and world-ready learners. Bhavna has built a reputation as an innovative leader and collaborative partner who elevates performance expectations and empowers others to optimize results through continuous improvement and high expectations. Her passion for learning and teaching, natural ability to inspire others and focus on relationships has energized Bhavna's career path for the past 20+ years.Read MoreClose
Bhavna has served as a classroom teacher, building principal, Assistant Superintendent for Curriculum/Instruction and is currently the Superintendent of Schools. She has earned a Bachelor of Arts in Elementary Education, a Master's of Science in Teaching Mathematics, and Ph.D. in Curriculum Design and Policy Studies all from the University of Illinois at Chicago. She presents at local and national professional conferences and holds leadership roles in the many professional organizations. Bhavna teaches graduate-level courses on Change Theory and Community Relations for future educational leaders.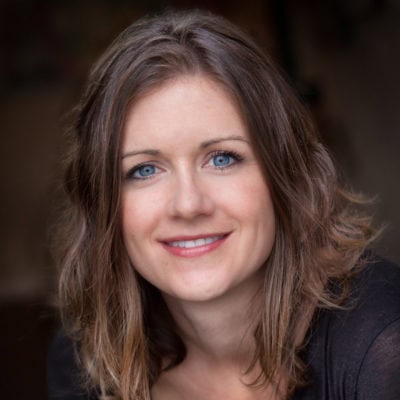 Certified Team Clock Consultant
As a Certified Team Clock Consultant and small business owner, Aline is a seasoned and passionate healthcare professional, serving as a leader, clinician, coach, and consultant in the development and implementation of integrated health care systems. With over 12 years of bilingual (English/Spanish), community-based experience, Aline has partnered with a wide range of diverse clients to enhance operations, hire and train personnel, plan strategically for the future, and maximize results in both public and private arenas. Aline currently works with clients in Chicago and Elmhurst and also serves as a Behavioral Health Consultant on an integrated medical team at a Federally Qualified Health Center in Berwyn, Illinois.Read MoreClose
Earning her Bachelor's degree from Berry College and her Masters degrees from University of Georgia School of Social Work and College of Public Health, Aline brings an integrated, micro and macro perspective to achieving success in business and nonprofit organizations.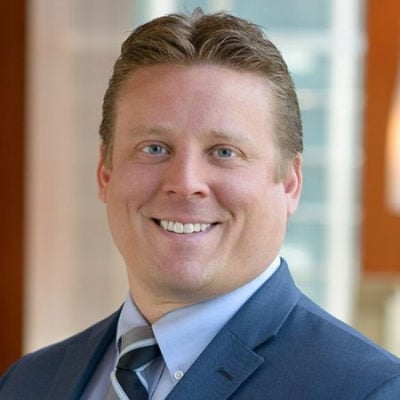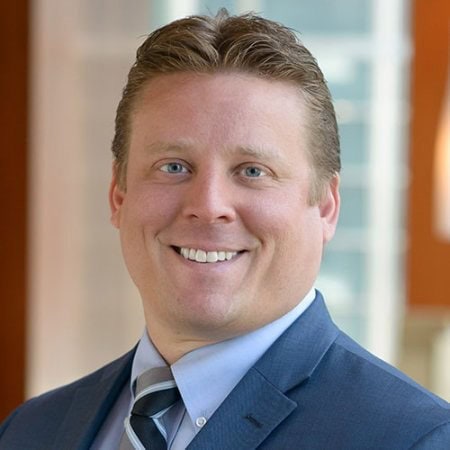 Chris Pohlman leads a team of financial and fiduciary advisors to support public and private corporations, public sector entities, high net worth individuals, and not-for-profit organizations. As an active member of the community, Chris is committed to the health and wellness of his professional partnerships.Read MoreClose
Chris Pohlman is a Managing Director at Mesirow Financial joining the firm in 1999. As a team leader, Chris designs strategy, analyzes, monitors and recommends investments, supervises implementation, and manages client relationships. Chris is a graduate of Illinois Benedictine University and sits on the boards of Choose Du Page and the Du Page Children's Museum.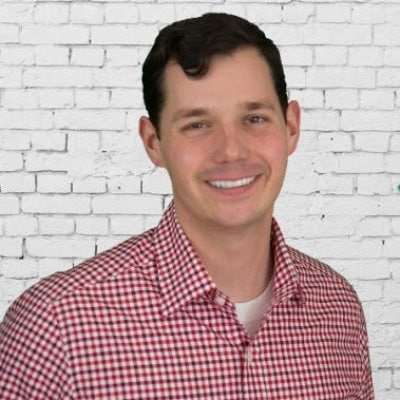 Pete is a speaker and author who has touched thousands with his insights on accountability. Pete's work has enriched Fortune 100 corporations, high-growth start-ups, and major nonprofits. Pete holds degrees magna cum laude in organizational administration and finance from the University of Illinois. He started his career at acclaimed consulting firms The Bridgespan Group and Bain & Company.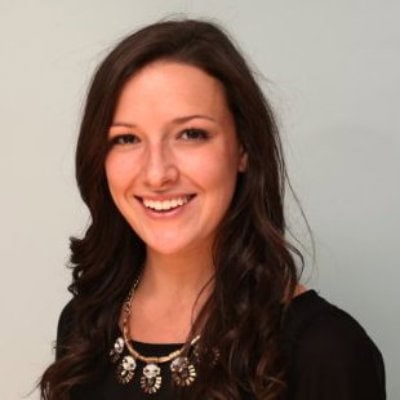 As a project coordinator, Abby analyzes site content and constructs teaser material for gated website access. Her experience with data collection for grant purposes enhances blog tracking and website analytics to support target marketing. Abby's experience working with an array of populations in both clinical and administrative roles has fine tuned her project coordination skills in team settings.Read MoreClose
Abby holds a Bachelor's degree in Social Work from the University of Iowa. She recently completed a year of AmeriCorps service at LAF, Chicago's largest nonprofit law firm. Abby plans to attend law school to further her mission to provide advocacy and promote social justice.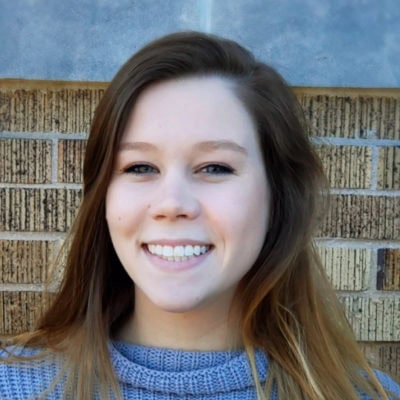 As a Project Coordinator, Rachel employs a blend of assessment, training and coaching tools to anchor team values, enable conflict resolution, strengthen team trust, empower innovation and guide change management. Rachel is working towards her Bachelor of Science degree in Human Resource Management at Elmhurst College to elevate her strengths in organization, communication and problem solving to enhance workplace wellness and organizational culture.Read MoreClose
Rachel's responsibilities include:
Conduct informational interviews with clients and consultants.
Administer organizational cultural assessment surveys.
Partner in the interpretation/analysis/debrief of workplace culture metrics.
Collaborate in team effectiveness training workshop design and delivery.
Review branding collateral to support product and service launch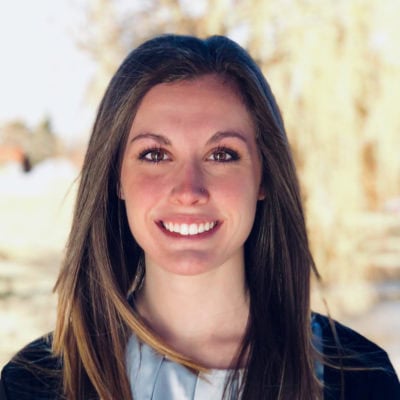 As an Intern at the Team Clock Institute, Amy carries out Human Resource tasks to support workplace culture assessment and training to help organizations improve team effectiveness. Her internship includes informational interviews with clients and consultants, administration of online workplace culture assessments, partnering in the interpretation/analysis/debrief of assessment metrics, and collaborating in team effectiveness training workshop design and delivery.Read MoreClose
Currently a student at Elmhurst College completing her student teaching in the college's Elementary Education program. Upon graduation in May 2018, Amy plans to use her education and training skills to enhance the culture of workplace environments. In this way, Amy will advance her love of teaching, training, learning, and development within a Human Resources career path.
Competing in 12+ years of competitive volleyball (club, high school, and NCAA), she is well prepared and able to administer numerous tasks with deadlines. Being awarded several athletic honors throughout her college career, including Captain, Career Digs Record Holder, All-Conference Academic Team (Four Years), All-Conference Volleyball (Four Years), three NCAA Tournament Division 3 Regional Qualifiers, multiple All-Tournament Teams and Elmhurst College Volleyball Greatest Strides winner (freshman year). Amy has proficient time-management, collaboration and leadership skills and was a part of Elmhurst College's Academic Dean's List freshman through senior years.