The garage band hadn't been physically together for nearly two years because of the distancing restrictions required by the pandemic. Prior to that, tightening up set lists for neighborhood parties was a common occurrence. Needless to say, the band was out of practice when they were invited to play in a local block party. They had two weeks to prepare twelve songs.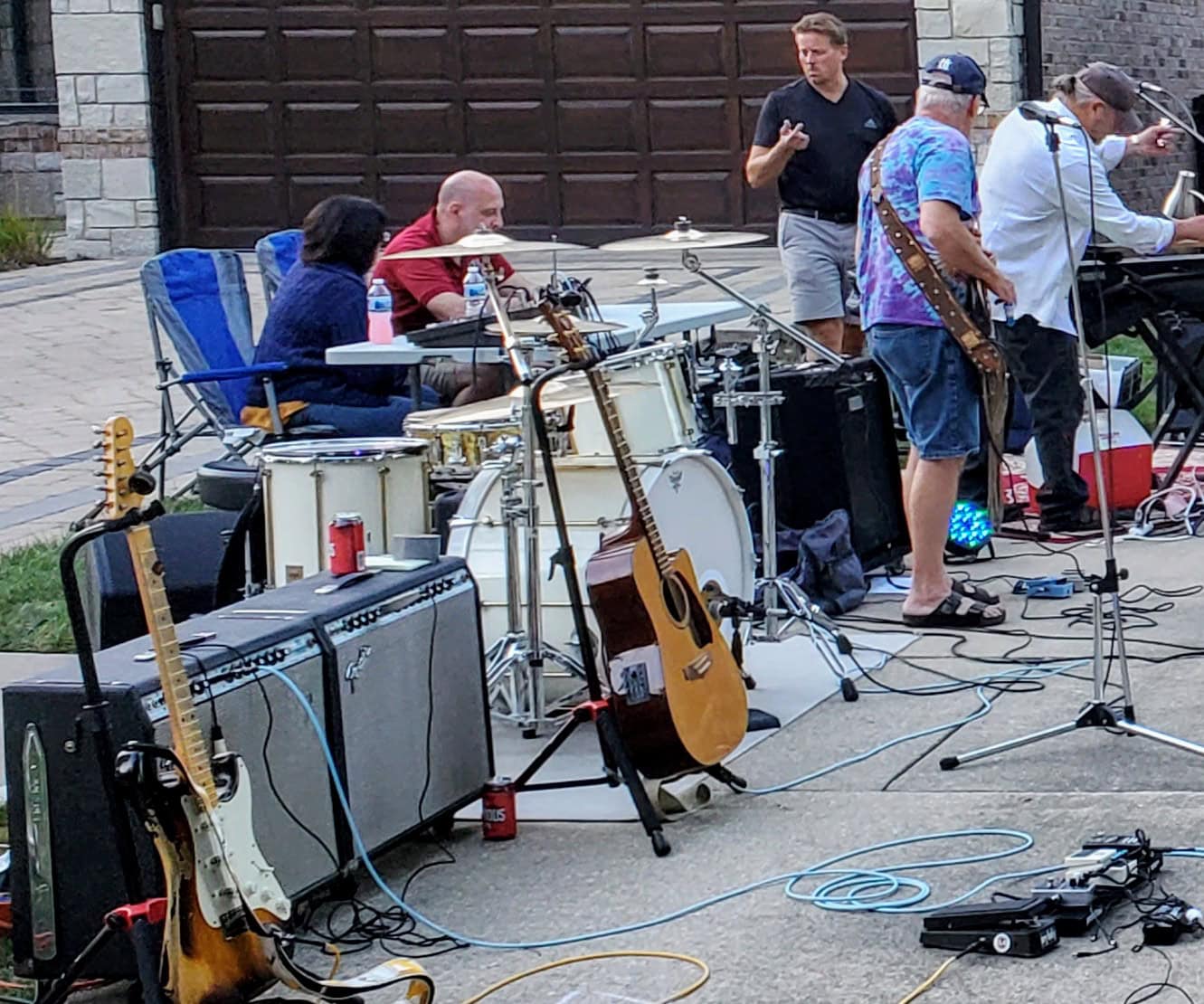 The first practice session was a disaster. Musically, everyone was talking and no one was listening. Crowd-pleaser tunes sounded like mud. Adjustments were made. The volume was turned down to enable interaction. Almost immediately, the band transformed from six individuals to one team. That's when the next wave of unexpected events unfolded.
The drummer was called out of town for a need that superseded the neighborhood gig. The lead guitarist was exposed to COVID. The bass player dislocated his finger in household accident.
Quick fixes happened with minimal noise. Each band member put out a call to their network of musicians in search for a drummer. A friend stepped up. The rhythm guitarist learned the lead guitarist's solo parts (not A+ quality but good enough). The bass player arranged a finger splint that enabled him to strike the strings on his instrument with minimal interference. A note or two might be difficult to play but, in a low-pressure gig, no one would notice.
The final practice session before the show was an exercise in creativity. The assembly of players with their various handicaps would never sound the same as the original cast of characters. They would have to find their own sound. Three hours later, they were ready.
The neighborhood block party went off without a hitch. The band's front man hedged the risk by announcing "The more you drink, the less we stink." As it turned out, mind-altering substances weren't needed. The unique chemistry brewing between this particular collection of humans with this particular collection of challenges turned into a magical performance.
The lessons from this tale are many. The simplest lesson is clear. When faced with unexpected changes, you have two choices: you can complain about how unfair the universe is or you can decide what to do about it. Adapting is powered by deciding what to do about it.