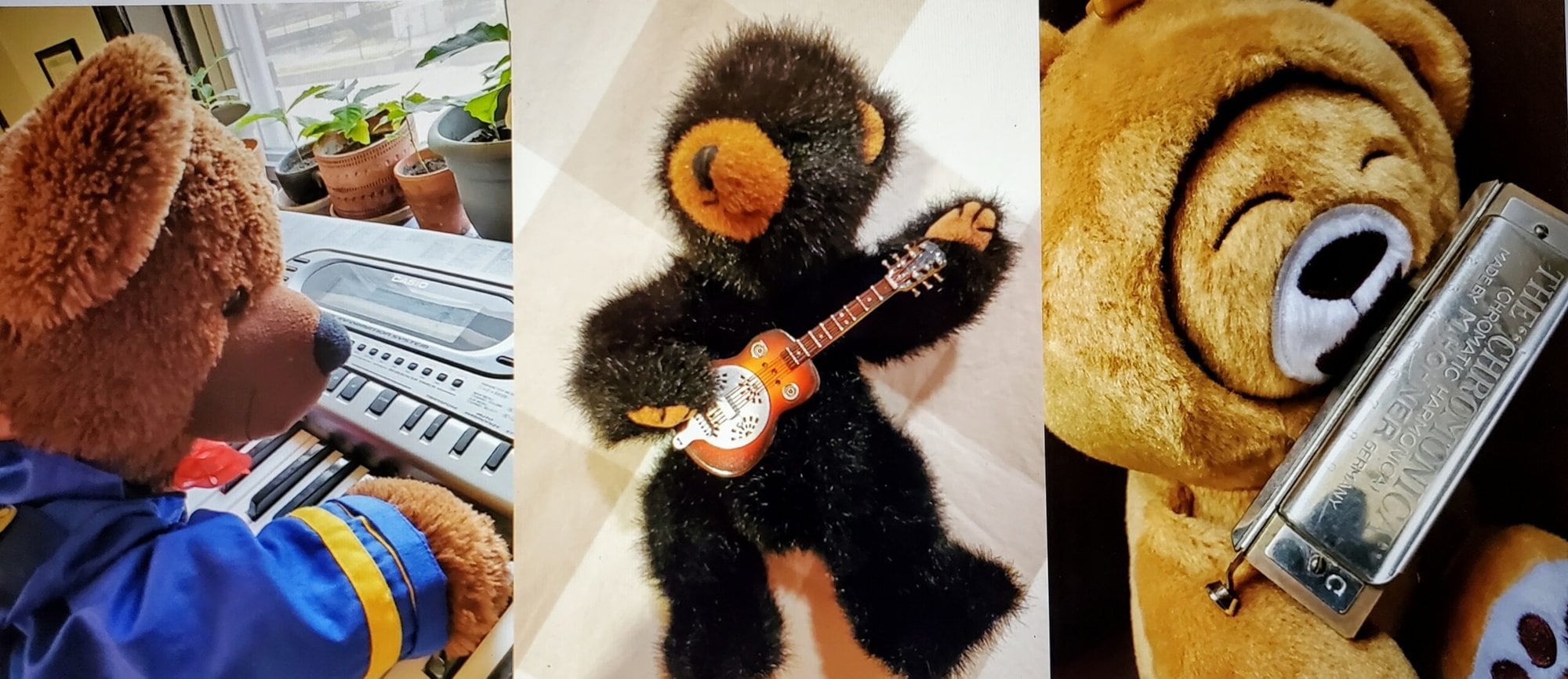 Kerry: As a gifted author and lyricist, her message of treasuring the things and people you most value before they disappear gave the song its theme. "So everything needs to be nothing…so nothing can be it all." Her words would soon be translated to the language of music.
Steve: As the founder of 'My Corner Retreat,' a platform for the collaborative creation of original music, his motivation was to give everyone a forum to showcase their creative talent. He began by composing the chords and melodies that would capture Kerry's message. He's known for his 'ear' and his ability to match musical modes with moods.
Michael: As a music theory master, he approached the song from a technical angle to ensure its story was well conveyed. His guidance on song structure created the build from verse to pre-chorus to the crescendo of the chorus. More than his playing, his knowledge shaped the song.
Jeremy: As an experienced drummer, sound engineer and producer, he listened to the first draft of the tune and heard the potential for an R&B soul groove. This steered his access to a network of musicians who would lend most favorably to the song's vision. In the end, his mixing skills would drive the listener experience.
Deevo: As a skilled guitarist with a deep resume in the R&B space, he laid down four minutes of pure soul with both rhythm and lead fills. His humble nature also enabled him to move to the background and suggest that keyboards be more prominent. He's featured throughout, just dialed down by design.
Travis: As an established performer with a studio full of great equipment, he elevated the Hammond B3 and Fender Rhodes sounds that came to define the vibe of the final mix. You know his heart by what comes through his fingers when he touches the keys. Pure emotion.
CJ: As the glue holding all the other musicians together with his bass, he designed notes, phrasing and rhythms that will cause listeners to really feel the groove and move their bodies when they listen to the tune.
Jaymi: As an in-demand singer, she added the harmonies and background vocals to balance the other players. She softened the transitions and powered the song's lyrics, all with the help of her newborn son who slept in her arms as she recorded her tracks at Empty Page Studios.
The COVID period has had a unique impact on the music industry. Shows and tours were canceled. Studios and venues struggled to stay afloat. Yet, musicians found new ways to create art and collaborate. The eight teammates featured in this article practiced all the principles of effective teams. They shared a common vision. They used conflict as fuel for innovation. They connected with respect and accountability. They took risks. They adapted to every change in the project with resilience and a positive attitude.
Perhaps there are lessons to be learned for teams in other industries. The song created by this group of eight will be released on all the major music platforms on 5/5/2021 (Free Fall by My Corner Retreat). When it comes out, take a listen and re-read this blog. See if you can hear each of the eight contributions and imagine they were all in the same room composing, designing, playing, recording and mixing the song as a band. Because, that is the way it felt for this team.