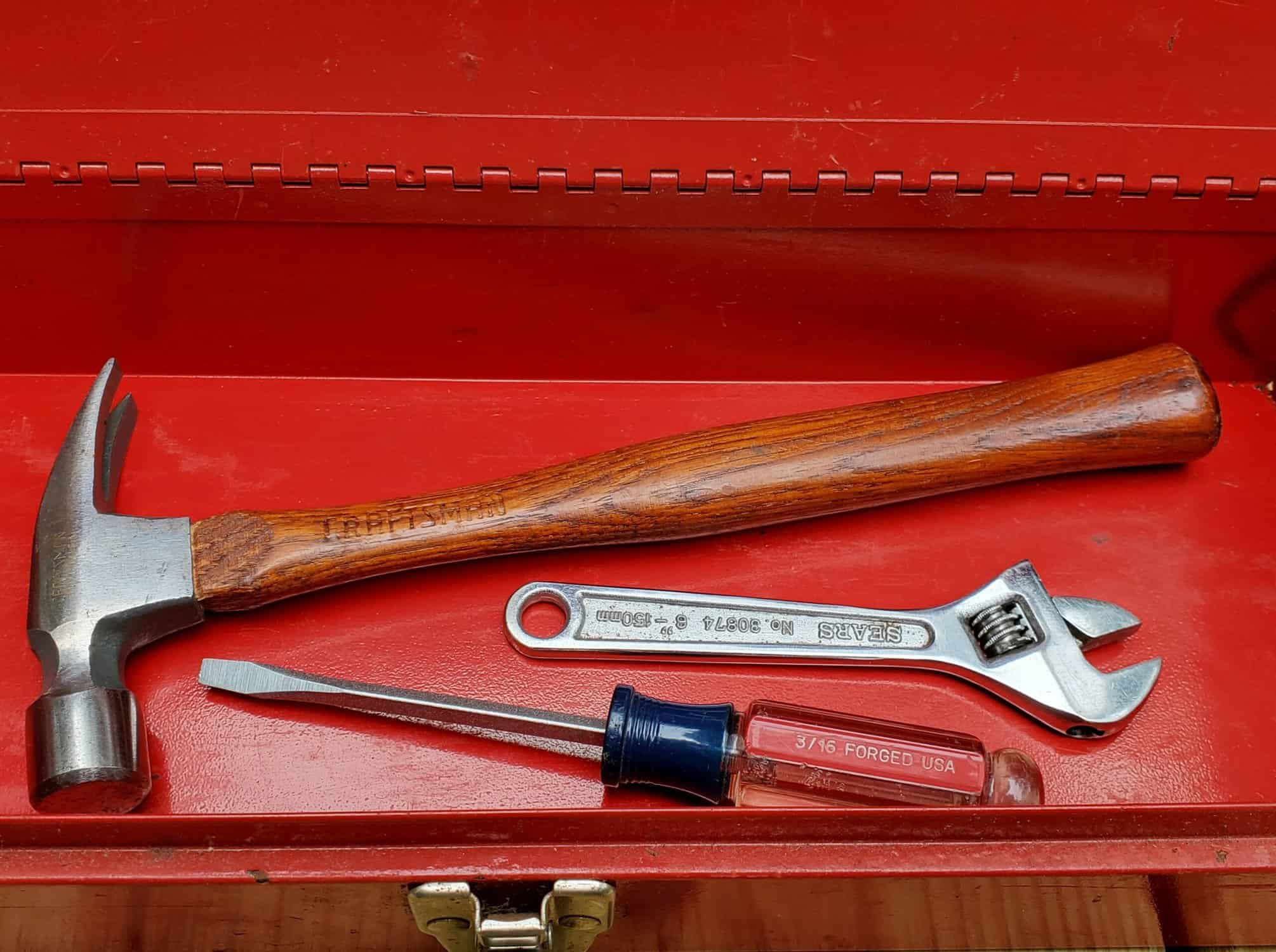 When the unexpected occurs, we either slip into some primitive psychological defense mechanism (denial, projection, undoing, rationalization, etc.), or we engage a more advanced coping strategy (self-soothing, sublimation, delay-of-gratification, problem-solving, etc.). Which path we choose depends on whether we wish to act like a child or an adult.
It's not always a choice. When fight-flight-freeze happens, we don't get to choose how we cope. Instinct takes over. We either jump into action, run away, or get stuck. Look back on the emergencies in your lifespan if you want to know your baseline instinct. The trick is to elevate beyond instinct and select the coping approach that the situation demands.
Some circumstances require action. Others necessitate time. Still others are better doing nothing. Yet we all have a favorite default way of responding to crisis. Imagine a toolbox with three tools: a hammer, a screwdriver, and a wrench. If my favorite tool is the screwdriver, I'm going to pound with the butt-end of it when I need a hammer. I'm going to wedge the blade of it against the side of the nut when I need a wrench. I love my screwdriver.
Action-takers tend to take action when time or study is required. Those who prefer to sleep on an issue and re-look at it the next day tend to defer when action is required. The 'do nothing' folks are at risk of staying in the "ready, aim…aim…aim" position, and may not decide to "fire."
Psych research suggests that all three coping styles have value in the circumstances that demand their specialty. Therefore, when the tense situation unfolds, you have to take a breath and evaluate which tool in the toolbox will be most useful. It's not always the screwdriver.
Action-takers can learn a lot from the 'sleep-on-it' and the 'not now' folks. And the 'sleep-on-it' and the 'not now' folks could benefit from taking immediate action every once in a while. What's getting overused in your toolbox? Maybe it's not always the right tool for the job.