Our brains are predictive instruments. They accrue historical data and send out messages that anticipate outcomes just ahead of the outcomes. This helps us cope. Most of the time, life plays out exactly as our brains predicted it would – just like the time before that and the time before that. We tend to get what we expect – not due to luck – but because we've been trained by our past to know our future.
A friend recently endured a medical procedure that required him to wear a bandage exactly where his pair of glasses would sit on his cheek bone. Without adorning eyeglasses, he described the sensation of an apparatus on the bridge of his nose, along his temples, and behind his ears. Phantom sensation.
There were no eyeglasses. It was simply the expectation of glasses activated by the cheekbone sensation and downward peripheral vision that generated the realistic experience of wearing glasses. Yet, there were no glasses.
Phantom limbs are real. Both pain and pleasure can be experienced in locations that don't really exist. More than 80% of amputees report 'vivid perception' in body parts that are no longer present. The brain predicts sensation, and the body responds by causing a feeling.
You get the point. We create our own realities. As soon as you telegraph confidence, the likelihood of reaching your goal rises. The moment you anticipate a bad outcome, discouragement follows and subtracts from your performance.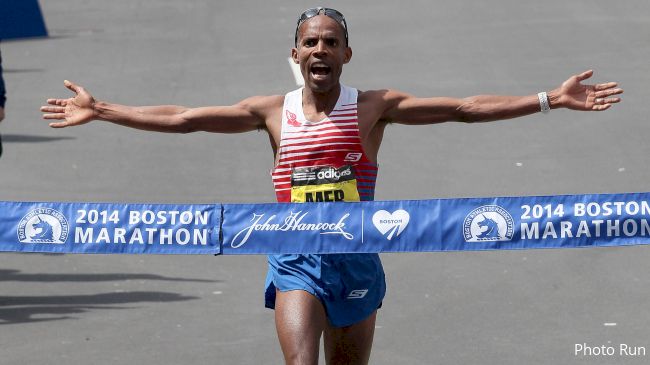 When Meb Keflezighi won the Boston Marathon in 2014, he described a moment near the 23rd mile where a building blocked the view past a corner when, with a brief sprint, he could gain enough distance between he and his competitors to discourage them. When his opponents turned the corner, Meb had gained sufficient distance that they resigned themselves to not being able to catch him. Discouragement, caused by Meb, shaped the outcome. With three miles to go, his competitors stopped trying to win.
The brain is a powerful organ. Some of us allow our bodies to control our minds. Others permit their minds to create symptoms in their bodies. Mind and body are one if you allow them to work together.