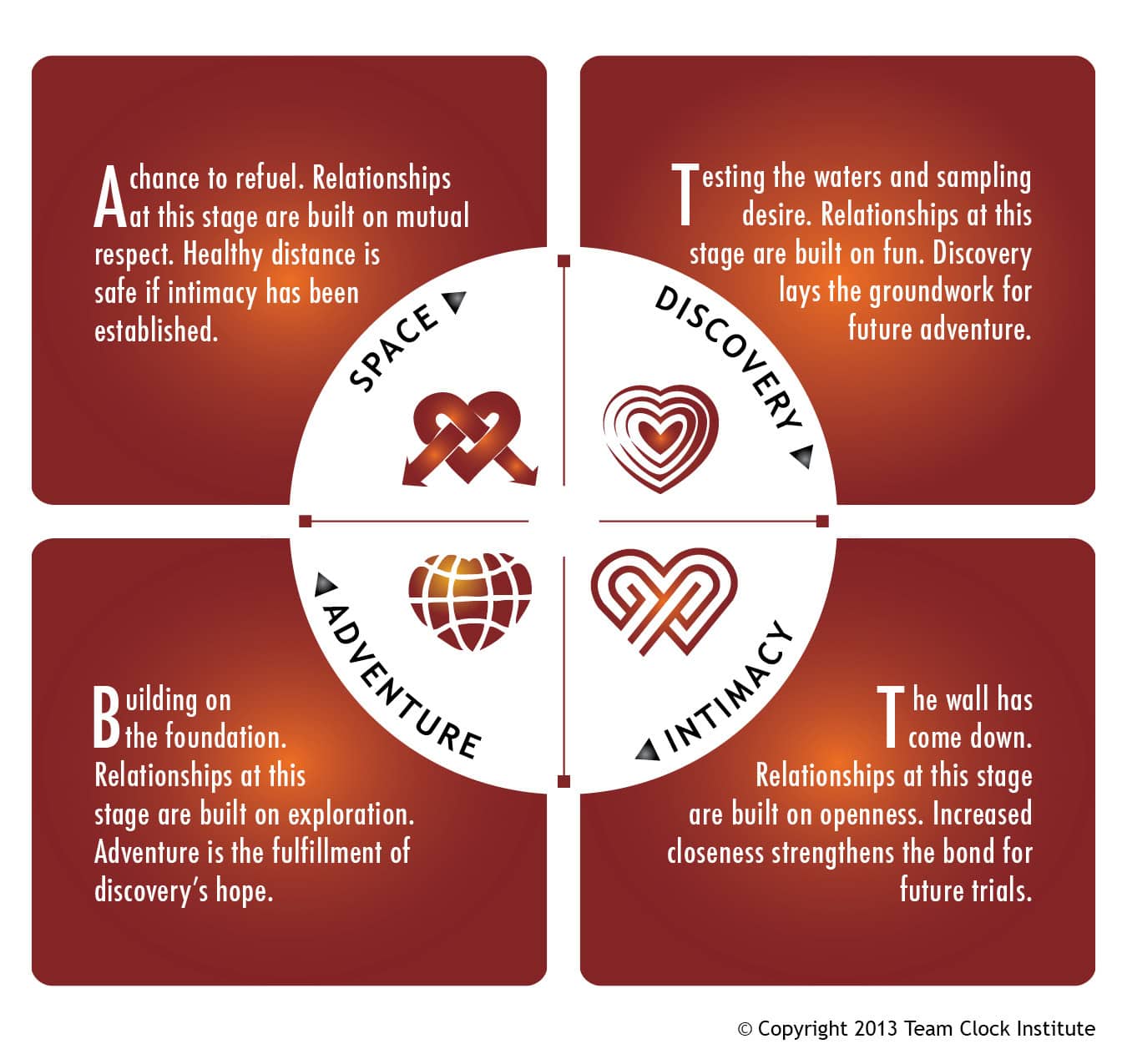 Take Your Relationship to the Next Level
The Team Clock Methodology was developed in a clinical setting over the past 30 years, and has helped over 100 teams in their pursuit of breakthrough results. We've taken these proven methods and have created a tool that is designed to work as effectively in your personal life.
Are you ready to take your relationship to the next level?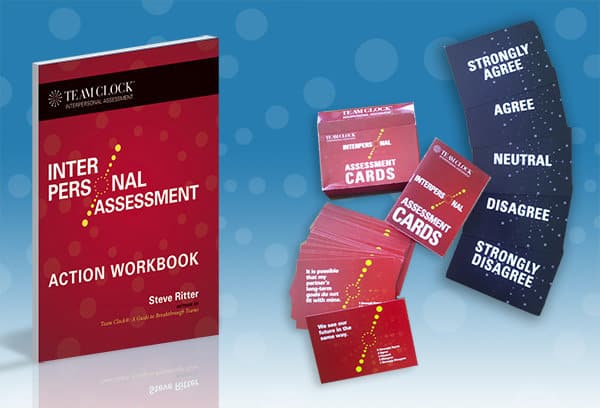 As a package of resources, The Team Clock® Interpersonal Assessment provides a book to teach the fundamentals of strong connections, a Card Sort to measure the health of your relationship, and an Action Workbook to help steer the conversations that will strengthen your connection. Together, the book, card sort, and action workbook will provide the tools you need to understand your relationships, evaluate their wellness, and move these connections forward.
Download the Interpersonal Assessment Cards Instruction Booklet
All relationships move through natural and necessary cycles. Healthy connections have the courage to take challenges and turn them into opportunities. Some relationships get stuck. Every stage – discovery, intimacy, adventure, and space – is at risk for getting stuck.
The Team Clock Interpersonal Assessment tools will help you avoid these pitfalls or get unstuck when the obstacles seem insurmountable. Learn, assess, evolve!
Discovery
Testing the waters and sampling desire. Relationships at this stage are built on fun. Discovery lays the groundwork for future adventure.
Intimacy
The wall have come down. Relationships at this stage are built on openness. Increased closeness strengthens the bond for future trials.
Adventure
Building on the foundation. Relationships at this stage are built on exploration. Adventure is the fulfillment of discovery's hope.
Space
A chance to refuel. Relationships at this stage are built on mutual respect. Healthy distance is safe if intimacy has been established.